Warner Bros. Discovery To Axe $2 Billion Worth Of Movies And Shows As Part Of Brutal Cost-Saving Efforts
Warner Bros.
One of the biggest changes in the media landscape to occur in quite some time happened earlier this year when WarnerMedia merged with Discovery, forming Warner Bros. Discovery (WBD). Importantly, this merger took place just a few years after AT&T spent billions to acquire Warner, but quickly decided they hated being in the media business. But WBD chief executive officer David Zaslav has been on a cost-cutting mission ever since the deal went through, and it looks like the bloodbath is far from over.
The company recently made a filing with the SEC that shed some light on its third quarter 2022 performance and financials. The big standout is that WBD is looking at impairment and development write-offs for more movies and TV shows in the $2 to $2.5 billion range. Sadly, this is nothing new, as Zaslav's regime already axed the almost-finished "Batgirl" movie, setting off a string of similar cuts that saw titles removed from HBO Max and broad programming changes across its various brands. It's been brutal.
In the filing, WBD outlined that these "strategic content programming assessments" are all part of the plan to get the company's financials in order following the very expensive merger, which cost $43 billion. That kind of spend requires drastic measures to make it all worth it for the shareholders:
"As part of its plan to achieve significant cost synergies, in Q3 2022, the company finalized the framework supporting its ongoing restructuring and transformation initiatives which will include, among other things, strategic content programming assessments, organization restructuring, facility consolidation activities and other contract termination costs."
Breaking down the numbers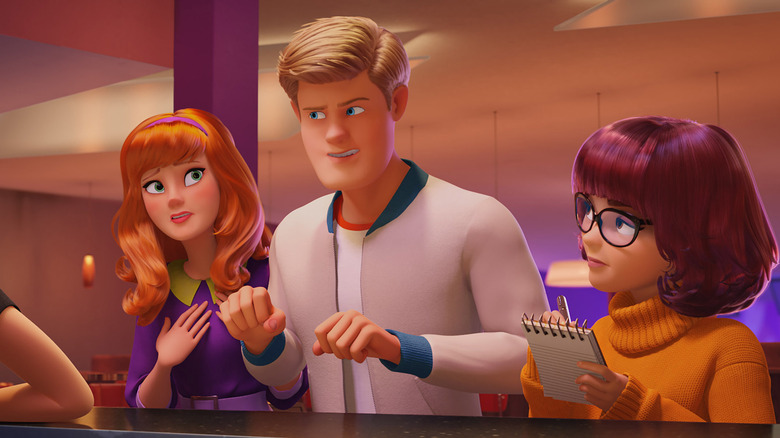 Warner Bros.
Moments like this are a stark reminder that the entertainment business is, first and foremost, a business, and people like Zaslav treat it as such. Ideally, that business functions best when great creative decisions are made that can generate lots of value. But, in this case, it's all about chipping away at a massive $57 billion (give or take) debt pile. And not for nothing, WBD lost $3.4 billion in its first quarter following the merger. That simply isn't sustainable. So, it's come to this.
The SEC filing revealed that the company is expecting between $3.2 and $4.3 billion in post-merger restructuring charges. The "strategic content programming assessments," i.e. the axing of movies and TV shows, is just part of the equation — somewhere between $2 and $2.5 billion worth. The rest? Let's break that down.
It boils down to "organizational restructuring costs," which includes things like severance for laid off employees, retention, relocation, and other such costs. That adds up to between $800 million and $1.1 billion. Lastly, we have "facility consolidation activities" and "contract termination" costs, which will equate to between $400 million to $700 million. Again, ouch. There are always redundancies when big corporations merge — it's just part of the deal. But again, Warner employees just dealt with this a few years ago with the AT&T merger. For those who made it and are now going through it again, it's tough sledding.
Now, the biggest of big questions is what movies and TV shows (or possibly even entire networks) are on the chopping block. That is where those who don't follow the business are going to feel it, and it is most definitely going to be felt when $2 billion worth of stuff is on the line.
An uncertain, likely messy future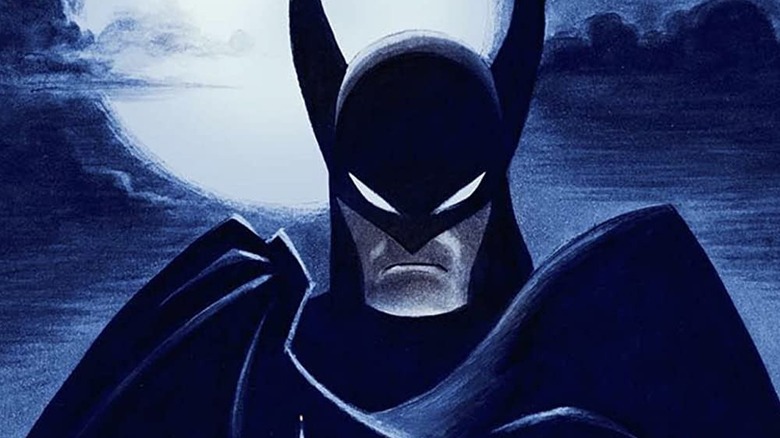 Warner Bros.
As it stands, there is no word on what movies or shows are going to be impacted by these cost-saving measures. Ultimately, WBD is looking to take write-downs that will help them with net income on the balance sheet and tax liability. In practice, it means projects that people worked hard on and that viewers were looking forward to are going to be let go. In some cases, like with "Batman: Caped Crusader," these projects will be allowed to find a new home. In others? It's far less rosy.
The really disconcerting thing is that this period of turmoil is far from over. As part of the SEC filming, WBD revealed that they expect these restructuring initiatives to be largely completed by the end of 2024. That means another two years of this.
"While the Company's restructuring efforts are ongoing, including the strategic analysis of content programming which could result in additional impairments above the estimate provided above, the restructuring initiatives are expected to be substantially completed by the end of 2024."
WBD is set to report its third quarter earnings on Thursday, November 4, so we should be getting some more context and details very soon.